Last week, we posted a poster from Brian Miller, the man behind Oktopolis, called "She Took on Cobra!"
Well we at Cobra Island took a closer look at his sight, and there's some sweet, sweet art that we'd like to highlight!  To see some more sweet art, 
First up, it should be noted that "She Took on Cobra!" is available for preorder now on his website!
Now I know what you're thinking.  This is a Cobra website Ultra Magnus!  What do you want the Commander to bring you up on charges?
Don't worry.  I'm down for the cause, so I wanted to highlight not one, but two versions of "Back the Attack" featuring our beloved Baroness!
"Back the Attack" Special Edition!
And of course, there's some sweet posters from our friends in the Galactic Empire!
http://i719.photobucket.com/albums/ww197/NemesisFrank/New%20Album%202/Oktopolis04.png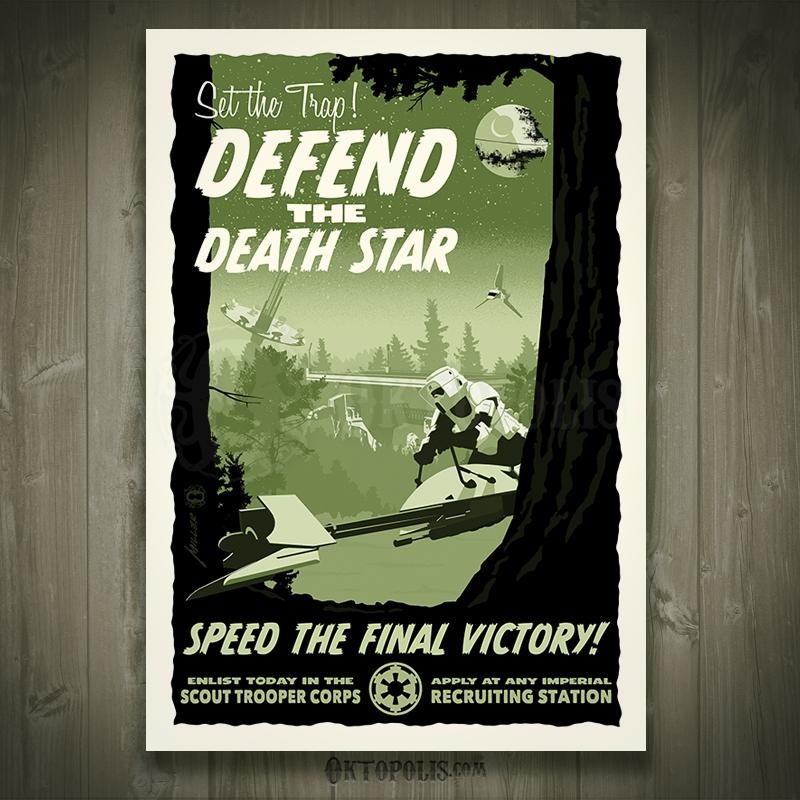 All this and more can be found for sale on Brian's website: Oktopolis
And be sure to check him out on Facebook, Twitter, and Instagram!